You were born with potential. You were born with goodness and trust. You were born with ideals and dreams. You were born with greatness. You were born with wings. You are not meant for crawling, so don't. You have wings. Learn to use them and fly.
Rumi
Don't let anyone rob you of your imagination, your creativity, or your curiosity. It's your place in the world; it's your life. Go on and do all you can with it, and make it the life you want to live.
Mae C. Jemison
If we don't change, we don't grow. If we don't grow, we are not really living. Growth demands a temporary surrender of security.
Gail Sheehy
You can learn new things at any time in your life if you're willing to be a beginner. If you actually learn to like being a beginner, the whole world opens up to you.
Barbara Sher
Follow your bliss and the universe will open doors where there were only walls.
Joseph Campbell
And in the end, it's not the years in your life that count. It's the life in your years.
Abraham Lincoln
Begin to be now what you will be hereafter.
William James
Let yourself be drawn by the stronger pull of that which you truly love.
Rumi
The meaning of life is to find your gift; the purpose of life is to give it away.
Joy J Golliver
It is our choices… that show what we truly are, far more than our abilities
J. K. Rowling
I know of no more encouraging fact then the unquestionable ability of man to elevate his life by conscious endeavor.
Henry David Thoreau
May you live every day of your life.
Jonathan Swift
Authentic happiness
http://www.authentichappiness.sas.upenn.edu
Blue Zones®
http://www.bluezones.com
Martin Seligman: The new era of positive psychology
http://www.ted.com/talks/martin_seligman_on_the_state_of_psychology.html
MatthieuRicard: The habits of happiness
http://www.ted.com/talks/matthieu_ricard_on_the_habits_of_happiness.html
Alain de Botton: A kinder, gentler philosophy of success
http://www.ted.com/talks/alain_de_botton_a_kinder_gentler_philosophy_of_success.html
Angela Lee Duckworth: The key to success? Grit
http://www.ted.com/talks/angela_lee_duckworth_the_key_to_success_grit.html
Kelly McGonigal: How to make stress your friend
http://www.ted.com/talks/kelly_mcgonigal_how_to_make_stress_your_friend.html
4 scientific studies on how meditation can affect your heart, brain and creativity
http://blog.ted.com/2013/01/11/4-scientific-studies-on-how-meditation-can-affect-your-heart-brain-and-creativity/
Buddha's Brain: The Practical Neuroscience of Happiness, Love, and Wisdom
Rick Hanson
Callings: Finding and Following an Authentic Life
Gregg Michael Levoy
Creative Confidence: Unleashing the Creative Potential Within us All
Tom Kelley and David Kelly
Daring Greatly: How the Courage to Be Vulnerable Transforms the Way We Live, Love,Parent, and Lead
Brené Brown
Die Empty: Unleash Your Best Work Every Day
Todd Henry
Eat Move Sleep
Tom Rath
Flourish: A Visionary New Understanding of Happiness and Well-being
Martin Seligman
Flow: The Psychology of Optimal Experience
MiCsikszentmihalyi
Happiness: A Guide to Developing Life's Most Important Skill
Ricard, Matthieu
I Thought It Was Just Me (but it isn't): Making the Journey from "What Will People Think?" to "I Am Enough"
Brene Brown
Let Your Life Speak: Listening for the Voice of Vocation
Parker Palmer
Mindfulness and Meaningful Work: Explorations in Right Livelihood
Claude Whitmyer and Ernest Callenback
The Gifts of Imperfection: Let Go of Who You Think You're Supposed to Be and EmbraceWho You Are
Brene Brown
The Great Work of Your Life: A guide for the Journey to Your True Calling
Stephen Cope
YOU: The Owner's Manual, Updated and Expanded Edition: An Insider's Guide to the Body that Will Make You Healthier
Mehmet Ozand Michael F.Roizen
Vision: Your Pathway to Victory
Gordon D'Angelo
Wellbeing: The Five Essential Elements
Tom Rath and Jim Harter
Why Meditate: Working with Thoughts and Emotions
Mattieu Ricard
Writing to Wake the Soul: Opening the Sacred Conversation Within
Karen Hering
Today, I was looking to see what new movies were out. I came across the documentary Alive Inside, directed by Michael Rossato-Bennett. The winner of the 2014 Sundance Film Festival Documentary Audience Award was released in theaters this past week.
The theme of the movie draws upon extensive neuroscience research that has found therapeutic benefits to personalized music.  Research within elder care facilities has found persons to be more calmly present, happier and more social, and able to deepen relationships with others when they listened to music connected with their memories.  The stimulus of music bringing what is alive inside to life!
As a coach and a consummate seeker, the title Alive Inside captured my attention. For me this is what life is all about.  Allowing what is true to our hearts and souls fruit in our day to day lives; gifting others with our unique blend of service to others.
What is alive inside of you? To where or what are you drawn? Or is there something that has been yearning to be touched and awakened, but you have not given it the attention is needs to manifest?
No matter what our age, if we are alive, we have gifts to bring; large and small.  These elders in the research study exemplify this.
How will you come alive inside today?
I encourage you to take a moment, to connect with your heart and allow… allow for what moves you.  It's the best medicine anyone can give you.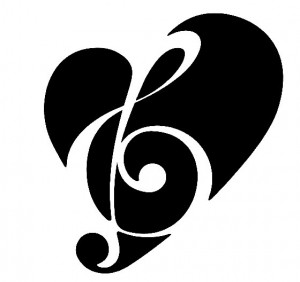 • Do you long to embrace yourself and breath wellbeing into every aspect of your life?
• Have you tried to make some healthy changes in your lifestyle… but have been unsuccessful in meeting your goals?
• Do you crave to savor life, simple and pure?
Wellbeing encompasses the whole of our lives.
Your health plays an intrinsic role in your entire life, including your personal and professional fulfillment.
I will help you discover and incorporate practices that support you health and wellbeing. You will call upon your personal power and strengths from within to create balance in all aspects of your life.
Whether it be to:
• decrease stress
• improve sleep
• increase exercise,
• develop better eating habits or
• live more fully with a chronic condition
I will be your ally in creating greater balance.
If you are ready to invest in your personal wellbeing, to gift yourself with goodness, I am here for you.
Contact me now to schedule your complimentary session.
What is success for you? Where is your Inner Compass pointing?
The classical definition of success may be described as the accomplishment of a particular aim or goal or the achievement of a level of social status.
Sometimes definitions can feel a bit heady or outside us, taking us away from our inner GPS.
I personally align with, the former CEO of Lockheed Martin, Norman Augustine's explanation …contributing something to the world and being happy doing it…
• Are you longing to take your work in a particular direction, but have not given it focused attention?
• Have you been ignoring some rumblings from within, far too long? Saying No when you really want to say Yes?
• What is it you would like to create? Are you ready to launch; to fly?
Are you ready to engage in and manifest that vision you've held of some meaningful work, mission or project?
Whether it be a creative project like writing that book you have always wanted to write, becoming a social entrepreneur or finding that ideal job;no matter what the vision or goal, I will support you in connecting deeply with and taking action in alignment with your values; empowering your calling.
If you are ready to make an upshift in some area of your life's work, if you truly desire to embody your right livelihood and ignite your pure potential, contact me now to schedule your complimentary session.
I am a Life, Success and Wellness Coach
I encourage you to notice what moves in you as you explore these categories.
Notice if a spark comes alive in you, perhaps one that you have ignored long enough.
Notice, if it is time to take action.
Notice, if Now is the time to take that first step.
---
"Nona is filled to the brim with inner gifts she bestows upon her clients. Through coaching Nona allows her intuition, knowledge and wisdom to emerge while empowering her clients to live the best version of themselves."
Ann-Marie McKelvey, LPCC, MCC
Wellness Coach, Buddhist Chaplain,
Psychotherapist, EMDR Consultant
www.AnnMarieMcKelvey.com
• Does the picture of this bus emulate some part of your life?
• Are you feeling stuck? Having difficulties moving forward? Or maybe you just needsome traction and a bit more gas in your tank?
• Are you feeling that ache to live more fully? Are you yearning to connect with your creative source and fuel your passion? Live your Real Me?
If you are unswerving in your commitment to living the ordinary day in an extraordinary way, then I would love to be your coach.
As you connect with and commit to your aspirations, whatever they may be, I will be your ally. I will support you in clarifying your goals, aligning with your strengths and talents, creating realistic steps and overcoming any obstacles that stand in your way. I will keep you accountable to your vision. Together we will navigate the terrain.
If you are ready to take the wheel and experience new vistas, moving your life beyond where you are now. I am here for you.
Contact me now to schedule your complimentary session.
""Wow! Talk about a jump-start on my life again! Exactly what I needed… Nona has given me the guidance, inspiration, courage and direction to get my life back on track again. Sometimes, we come to an impasse, a place that needs to be examined and reflected upon so that we can move forward in a new, positive and exciting way. Working with Nona on a consistent basis has restored my hope and enthusiasm for life again – allowing me to dream even bigger dreams while helping me to set attainable goals to accomplish them. I'm excited for the future and thanks to Nona, I feel that I have an incredible mentor who wants and pushes me (gently) to succeed! I am blessed!""
A. L.
Business Owner and Designer
""After one year of coaching with Nona, I feel much more whole, more myself, more engaged with my life and with other people. In terms of happiness and a balanced life (health, work, finance, family, etc.) I'm miles ahead of where I would have been now if I hadn't worked with Nona. She helped me listen to myself and hear what's really important to me, so I could discern and commit to my highest priorities. She helped me set goals and break them down into manageable steps, so that instead of getting overwhelmed, I had a doable task in front of me. She also reminded me to celebrate my successes, even small accomplishments. As a result of this year of coaching, I'm more in love with life, engaged with my family and community, attuned to what I need, aware of what inspires me, and I feel more fully present in my life, in my world, here and now. I'm deeply grateful, always"."
L. H.
Writer and Freelance Editor
""Before I met Nona, I didn't have a sense of direction in my life. I was going through the motions, unhappy and unsatisfied with what life had to offer me. Nona helped me face my fears and build confidence to achieve my goals. She listened with a kind heart and empathy, creating a space where I can express myself and bring out my potential. I am so grateful to have her support in my journey to self-discovery. I have found my purpose in life again. Most importantly, I gained a greater sense of well-being and peace within myself. Thank you Nona, you helped me embrace myself with love and compassion.""
S.T.
Postdoctoral Scholar
""Because of Nona's coaching I was able to set goals that enabled me to successfully complete an intense year-long design project. I plan to incorporate the strategies she taught me to complete a book this spring. Her level of dedication, thoughtfulness and compassion are beyond compare and you won't find a better cheerleader to have in your corner. She truly makes it her purpose to help you find your purpose and I am so thankful for her help and guidance.""
A. J. S.
Business Owner and Writer
""Working with Nona through her Life and Wellness coaching has given me much needed clarity in my career path. She was able to keep me working towards my goals with small steps so I was not overwhelmed with the big picture. Nona helped me to stay focused by holding me accountable for daily actions that lead me to make important decisions regarding my career. I will forever be grateful for working with such an amazing woman.""
A.W.
Photographer
""Nona helped me reach my goals. I wanted to use time more effectively and to create more rhythm in daily life. Nona helped me be accountable to myself. For years I had been struggling to be consistent with meditating, walking, reading and making time to write. She always found a helpful question to assist me in discovering my own answers. She was right with me, supporting and cheering. I felt heard, seen, and affirmed. I recommend her as a caring and compassionate coach. She is professional, respectful and encouraging.""
D. B.
Interfaith Minister
""My coaching experience with Nona came at a perfect time in my life. I had recently retired and was looking for direction as I moved into a new phase of my life. With Nona's guidance I identified priorities and set short-term and long-term goals. She held me accountable for realistically accomplishing tasks each week that led to meeting those goals. Encouraged by her perceptive questions, I gained personal insight and set a course for the future.""
E. S.
PhD, RN, HTCP, WWC, AHN-BC
""I reached out to a life coach to get some guidance and clarity on the many projects/ideas I constantly seem to be juggling. From the initial conversation, I could tell that Nona had the gift of listening without passing judgment. She helped me to focus on what I truly want most in life, and how to accomplish my goals one small step at a time without feeling overwhelmed. Her gentle encouragement each week, as well as the accountability factor of having our phone call to discuss the goals, really kept me on track and paved a path for a more balanced life. I am very grateful for the experience and would recommend it to anyone who needs a little push, or is looking to discover what it is they truly desire. Nona was wonderful!""
L. B.
Realtor
""Nona has the wonderful gift of listening: she can listen to the energy within me whether that's joy, confusion, struggle, or frustration. She not only listens to the words I speak but also the space between the words. I've faced many difficult parts of myself with her help. I find her support, kindness, and thoroughness in getting to the root of the problem a tremendous gift on my journey. She has many ideas, many tools/ways to get to where I'd like to go and I've really enjoyed that. I look forward to our sessions knowing that she works with a lot of dedication and passion to help me help myself.""
L. L.
Senior Management Consultant
""Thank you, Nona for all your support. During my crisis, you were a calm and assuring voice In the middle of the frantic voices in my head. You affirmed my spirit and watched out for my wellbeing when I often wasn't. Your guidance and ability to help me dig deeper through the coaching process helped to bring some important personal boundaries into being. You were light when mine was a bit dim. Thank you so much for your support during a difficult time.""
M.Z.
Sacred Creative Collaborator and Coach
""Therefore, endeavor as much as thou art able in order to illumine the lamp of thy heart by the light of love. – Abdu'l-Bahá Nona synthesizes the essences of Spiritual Mastery, Intuitive Flair, Healing Antidotes, and a plethora of practical knowledge in Business and Psychology into her Practice. Yet I can attest, that loftiest value of Nona's coaching for me, is that during my endeavors I know I have eternal support and gratitude for following my inspirations to elevate humanity through modeling truth and creating 'spaces' for the evolution of the soul. Few are open enough to understand, engage in, and honor this portion of my journey, yet her hand and heart temper my strength as I bleed light into the here, and now.""
K.K.
Personal and Brand Development
""I cannot say enough great things about Nona and her services. I stumbled upon her website and thought about calling for a few weeks. I wasn't sure if I really needed coaching and I didn't know exactly what having a coach was all about. With the first meeting I knew I was in the right place. I felt a sense of gratitude and excitement about going on a journey with Nona. She started by listening and getting to know me. Then the work started. She was there to guide me, encourage me and keep me accountable each week when we were together; always gracefully and empathetically. After each meeting I felt renewed, peaceful and confident in myself. I knew I was in a safe place and could let my fears rise up. Between meetings she was always an email or phone call away; available to guide me through any hurdle and celebrate every victory. Beyond reaching my goals that I set for myself, Nona helped me discover myself. my truths and my strengths. By our last meeting, I felt empowered to continue on my journey confidently. I gained a sense of pride and knew that with the tools she helped me discover, I could conquer anything. I know if I ever stumble or need encouragement on my journey I can call on her to help guide me back on my path. The universe guided me to her and I am eternally grateful. I have told family and friends about her and would recommend anyone looking for a change- no matter how big or small to give her a call. You are worth it!""
T. L.
Stay at Home Mom
Professional Counselor
University of Wisconsin-Stout
MS in Clinical Mental Health Counseling; Concentration in Health Psychology
Burlington College
BA in Transpersonal Psychology
Life and Wellness Coach
International Coach Federation Professional Certified Coach

MentorCoach®
Professional Life & Wellness Coach Training Program
– Certified Mentor Coach and Certified Wellness Coach
University of Minnesota- Center for Spirituality and Healing
Health Coaching Program
Spiritual Mentor
Claritas Institute for Interspiritual Inquiry
Spiritual Mentor Training Program
Pathwork™
Pathwork Transformational Program
School for Enlightenment and Healing
Spiritual Healing Program
The Four Winds Society
Energy Medicine Program
Professional Memberships
International Coach Federation

American Counseling Association

Spiritual Directors International